A series of books containing scripts and stills from the British TV comedy series. Internal design by Colin Hall whilst working for HarperCollins Publishers. Cover Design by HarperCollins Publishers.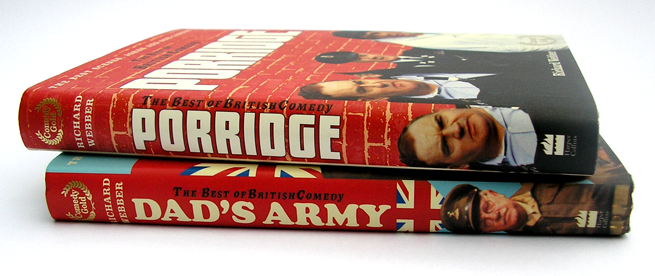 Book design brief
Each book needed to reflect the Tv series it was based on and accommodate stills from each series. Pages of quotes recounting memories also needed to fit in around the episode scripts.
From book to book you will see a consistent text type, use of colour and style of boxed text. What changes is the type used for headings (which is the type used with the TV series), the colour used and background images for boxed text….